You are always welcome in Novi Sad!
Novi Sad – the capital of Vojvodina where friendly and hospitable locals will try to make each day you spend in their hometown unforgettable. Novi Sad is nowadays home of about 300.000 people of various ethnicities and the capital of the autonomous province of Vojvodina. It was that diversity (cultural, ethnic, religious etc.) that has made tolerance and open-mindedness for new things and ideas the key features of the city. The city lies on the banks of the Danube river and numerous international tourist cruisers stop in its harbor. The visit to the city's historic center is a must. There you can enjoy some of the magnificent buildings dating from the end of the XIX century when Novi Sad was the leader of cultural progress in this region, but also numerous elegant religious edifices belonging to various confessions. Afterward, you can go to some of the city's most famous "kafanas" (traditional Serbian taverns) and relax or have fun deep into the night with great Vojvodinian cuisine and tremendous tamburitza bands (a kind of a string instrument). The Petrovaradin fortress, that is the symbol of the city, dates from the Middle Ages, but it was the Austro-Hungarians that gave it the look it has today. Not far from the city is "the Serbian Mount Athos" – Fruška Gora mountain with its 17 Christian Orthodox monasteries, oldest of them dating from the XV century. Here you can also enjoy wonderful nature since the mountain is a national park as well. If you decide to stay a while longer, you can accommodate at a "salaš" (a kind of a farmstead).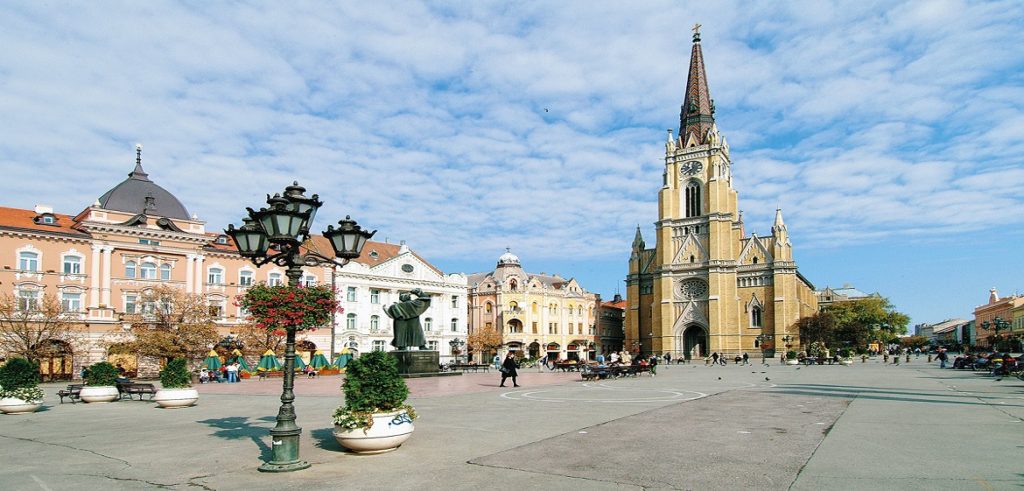 We offer a great package!
7 nights / 8 days, accommodation in great new-opened apartments in the city center (pedestrian zone)
 From 150 Eur Per person  (1150 CNY), transfer from/to the airport included!