Serbia is preparing to host the spectacular Expo 2027 event, which will bring not only innovation and progress but also tremendous opportunities in tourism. As a leading incoming agency in Serbia, we take pride in providing you with a comprehensive travel service as part of this exceptional event.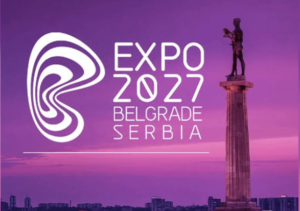 The specialized exhibition Expo 2027 in Belgrade will take place from May 15th to August 15th, 2027. This significant event will span a three-month period, offering ample time for participants and visitors to engage with the exhibits, innovations, and opportunities presented during Expo 2027. Mark your calendars and be prepared to immerse yourself in this extraordinary experience that will showcase the best of Serbia and its contributions to various industries and sectors.
The previous specialized Expo exhibition in Astana, the capital of Kazakhstan, attracted up to 4 million tourists. It is expected that Expo 2027 in Serbia will attract a similar or even larger number of visitors. This presents an extraordinary opportunity for all of us who provide tourism services to prepare ourselves and showcase our country and its abundant possibilities in the best possible way.
Expectations in tourism for Expo 2027 are incredibly high.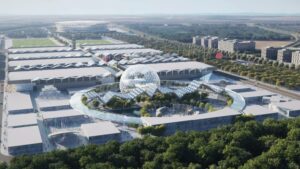 This event will lead to significant investments in tourism, infrastructure, and the travel industry. It will have long-term effects on Serbia's development, including the modernization of the energy sector, advancements in the IT sector, optimization of transportation infrastructure, and strengthened international cooperation. The result will be the creation of new opportunities for tourism and the introduction of a new brand image for Serbia.
As an agency with a deep understanding of the destination and experience in incoming tourism, we can help you make the most of all the benefits Expo 2027 has to offer. Our company is focused on providing top-notch service and client satisfaction. Through our Travel Service, we will ensure not only comfortable and secure transportation with mini and large vehicles but also excellent accommodation, expert guides, and various activities and tours throughout Serbia.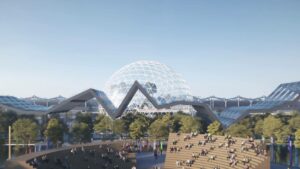 We are particularly excited about the fact that the infrastructure built for Expo 2027 will be permanent and have a significant impact on Serbian tourism. The development of new hotels, modern exhibition complexes, and improved road networks will create ideal conditions not only for future trade fairs, conferences, and other events but also for tourism exploration, not just in Serbia but throughout the entire Balkan region. This investment will greatly enhance Serbia's tourism industry and attract an even larger number of visitors in the years to come.
Seize all the advantages of Expo 2027 and join us on an unforgettable journey. Our incoming agency is ready to provide you with the best service, inspire you, and help you achieve all your goals during this grand event. Be part of history and experience Serbia in a whole new way with our Travel Service.
Biljana Marčeta, CEO of Magelan travel