Visit Serbia during the most important business events
Interested to participate and attend business events in Serbia? Check the list of the most important fairs, forums and conferences in Serbia. Take the opportunity to conect business and pleasure.
39th International Tourism Fair – Belgrade 
DATE:  23-26 Feb 2017, Belgrade, Serbia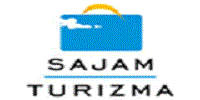 Successful and attractive, local and global, multinational and multicultural. It is not hard to guess – Tourism Fair in Belgrade. Tourism Fair is one of the most successful events in the country and the region. Tourism with so much charm combines business and pleasure trips.
Every year at the end of February, Belgrade Tourism Fair becomes a "world in miniature", but also economic event which, with the business, brings together tens of thousands of "ordinary" visitors. Someone is looking for business partners, some travel arrangements. Of course, all this in one place are the tourist agencies, associations and organizations, hotels, tourist centers, airway companies, international tour operators …   More info about the fair you can see here.  For any asstence don't hesitate to contact us.
---
 6th International Days of Energy and Investments
DATE: 2-3 March 2017, Novi Sad, Serbia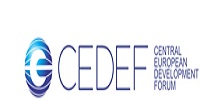 Central European Development Forum, CEDEF, Novi Sad Fair and Provincial Secretariat for Energy, Construction and Transport organize the International Energy and Investments Days, that will be held in Novi Sad from 2nd to 3rd of March 2017.
6th International Energy and Investments Days encourage business contacts and cooperation between all relevant actors in the energy sector, construction, environmental protection and local development in Serbia and the region and stimulate greater investment in these areas. It takes place on the eve of the 5th of March, the International Energy Efficiency Day. The aim is to provide a place for the presentation of projects and finding adequate financial and technical partners for their implementation.
---
 Business Forum Kopaonik 2017 
DATE: 7-9 March 2017, Kopaonik, Serbia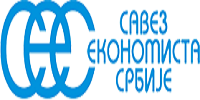 Business forum will be held in the congress center of the hotel Grand on Kopaonik, organized by the Association of Economists of Serbia and the Serbian Association of Corporate Directors, and in collaboration with Mastercard.
It is expected that over 1,000 participants, esteemed professors, government officials, members of the diplomatic corps, businessmen, local and foreign investors, representative from international financial organizations.
The central theme of the forum is to program reforms for Serbia: what can be learned from the past and the solutions for the future, and for the last eight years, the conceptual sponsor of the Forum, the Prime Minister of the Republic of Serbia.
---
 37th International Nautics, Hunting and Fishing Fair
DATE: 9-12 March 2017, Belgrade, Serbia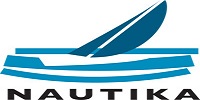 Every year, Nauticts, hunting and fishing Fair gathers more and more exhibitors, but also has a growing audience. This fair is specialized in all types of vessels, hunting and fishing equipment, water sports and scuba diving, boating, camping and outdoor equipment, sailing schools, charters and nautical tourism. Part of this event is dedicated to the lovers of hunting and fishing.
---
7th International Conference on Information Society and Techology
DATE: 12-15 May 2017, Kopaonik, Serbia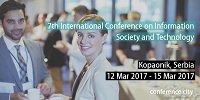 7th International Conference on Information Society and Techology will be held on Kopaonik, Serbia on Mar 12-15, 2017. The main objective of the conference is to provide a platform for ICT oriented researchers and practitioners from all over the world to present their research results and development activities, to exchange experiences and new ideas, to discuss challenges, and to establish business or research relations for future collaboration. This year's ICIST special focus is at Internet-of-Things.
---
 2nd European Professional Association for Transgender Health (EPATH) Conference
DATE: 6-8 April 2017, Belgrade, Serbia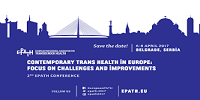 Welcome to the conference page of the 2nd EPATH conference entitled "Contemporary Trans Health in Europe: Focus on Challenges and Improvements" which will take place in Belgrade (Serbia) from April 6-8, 2017. The Belgrade Gender Team of the Belgrade School of Medicine will be the host of this 2nd EPATH conference.
The 2nd EPATH conference has dedicated a lot of attention for surgical aspects into its core program. Additionally, on Friday April 7th, there will be a parallel program for surgeons only, organised in close cooperation with the European Association For Gender Surgeons (the EAFGS).
---
43th International Building Trade Fair 
DATE: 19-23 April 2017, Belgrade, Serbia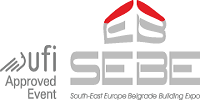 Specialized International event which includes various segments of the construction industry – from research and design to the construction and maintenance of buildings in structural, civil and hydraulic engineering, to the introduction of advanced materials, consturction machinery, equipment and tools. The fair complets different ways of adaption, reconstruction and restorations, as well as promotion of traditional crafts. As final activity, the interior is the part of the Building Trade Fair. 
Participants of this event are all prominent domestic and foreign construction manufactures, distributors andequipment and material traders. Those participants of the fair every each year prepare special discounts and terms of payment for all the products and services.
---
European Conference on Computer Systems (EUROSYS 2017)
DATE: 23-26 April 2017, Belgrade, Serbia 
The EuroSys conference series brings together professionals from academia and industry. It has a strong focus on systems research and development: operating systems, data base systems, real-time systems and middleware for networked, distributed, parallel, or embedded computing systems. EuroSys has become a premier forum for discussing various issues of systems software research and development, including implications related to hardware and applications.
EuroSys'17 will follow the pattern established by the previous EuroSys conferences, by seeking papers on all aspects of computer systems. EuroSys'17 will also include a number of workshops to allow junior and senior members of the systems community to explore leading-edge topics and ideas before they are presented at a conference.
---
4th European Congress for Bronchology and Interventional Pulmonology (ECBIP)
DATE: 27-30 April, Belgrade, Serbia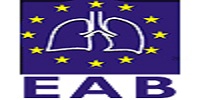 Join at the 4th European Congress for Bronchology and Interventional Pulmonology (ECBIP) which will be organized with the cooperation of Turkish Respiratory Society and Respiratory Society of Serbia on April 27-30, 2017 in Belgrade, Serbia.
This will be a congress integrating and blending interventional pulmonology with pulmonology, oncology, thoracic surgery, pathology and radiology. Thus, not only the interventional pulmonologists but physicians from these other branches will find it interesting and worthwhile to attend and participate. Furthermore, in addition to the abstracts related to bronchoscopy and interventional pulmonology, abstracts related to the above-mentioned areas may also be submitted.
The EABIP Executive Board, 4th ECBIP Organizing Committee and Scientific Advisory Committee are working hard to prepare a high-quality congress that will also bring the young and senior together, give equal opportunities to both genders and blend science with friendship. Hot, cutting-edge topics and novel techniques will be discussed in symposia, panels, and "how I do it," pro-con and interactive case sessions. Workshops will provide hands-on training in interventional pulmonology. Exhibitors will display their old and novel products.
---
Conference of the International Classified Media Association -ICMA 2017
DATE: 10-12 May 2017, Belgrade, Serbia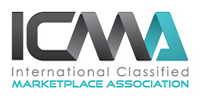 Belgrade is the capital of the southeast European country of Serbia. Outspoken, adventurous, proud and audacious: Belgrade has a gritty exuberance which makes it one of the most happening cities in Europe. While it hurtles towards a brighter future, its chaotic past unfolds before your eyes: socialist blocks are squeezed between art nouveau masterpieces, and remnants of the Habsburg legacy contrast with Ottoman relics. It is here where the Sava River meets the Danube (Dunav), contemplative parkland nudges hectic urban sprawl, and old-world culture gives way to new-world nightlife. 'Belgrade' literally translates as 'White City', but Serbia's colourful capital is red hot.
ICMA members and delegates benefit from the sharing of invaluable information with our worldwide community of classified media professionals. The ICMA Spring Conference 2017 will deliver two and a half days of dedicated plenary sessions, panels and debates. There are also dedicated workshops and single-disciplinary meetings for business leaders, operation-level managers, and sales managers, along with the best networking and local cultural entertainment available.
The ICMA environment provides a sense of camaraderie, openness and sincerity, even among businesses that compete with each other, setting us apart from any other association.
---
 9th International Conference on Advances in Diabetes and Insulin Therapy (ADIT 2017)
 DATE: 11-13 May 2017, Belgrade, Serbia (CROWN PLAZA HOTEL)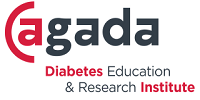 The ADIT conference is organised by AGADA, Diabetes Education and Research Institute, non-governmental and non-profit organisation, dedicated to advance in excellence and quality of diabetes education, research, patient care and clinical practice. In this sense AGADA ensures necessary organisational structure, transparency and support to diabetes related projects such as ADIT. The scientific body of the conference is the ADIT Organising Board.
---
19th International Congress on Hyperbaric Medicine (ICHM 2017)
 DATE: 11-14 May 2017, Belgrade, Serbia (CROWN PLAZA HOTEL and SAVA CENTER)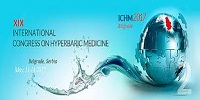 Participate in the 19th International Congress on Hyperbaric Medicine (ICHM 2017). The Centre for Hyperbaric Medicine and the University of Belgrade School of Medicine will be very happy to host you in Belgrade, Serbia in May 11th -14th 2017.
The Scientific Programme will include invited speakers, oral and poster presentations. Key topics will include discussions on the research pathways in Hyperbaric Medicine, controversial and new/promising indications, and as usual worldwide experience.
Practical problems orientated pre-congress workshop and post-congress courses are also planned, both for physicians and nurses and technicians.
The International Congress on Hyperbaric Medicine (ICHM) is the first organisation for physicians and scientists involved in hyperbaric and diving medicine. It is also the only world-wide association in this field. Since the first congress held in Amsterdam in 1963, ICHM has its meetings, now every third year, every time on different continent, to be able to widen the idea of hyperbaric medicine and promote it worldwide. In year 2017 ICHM is back to Europe, for the first time in south-east region.
---
61st International Fair of Techincs and Technical Achievements
 DATE: 15-19 May 2017, Belgrade, Serbia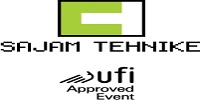 International Fair of Technics and Technical Achievements is the right place for the promotion of the 4th industrial revolution – Industries 4.0. It is the digitization that has brought revolutionary changes in the development and operations of the company, increasing productivity and enhancing competitiveness. This concept points to the new opportunities and challenges, focused on identifying new impact and consequences of accelerated technical and technological developments.
To keep the image of the most prominent specialized development and technological events in this part of Europe, the Techincs Fair tries to accommodate all relevant domestic and many foreign exhibitors, among which are the key promoters of technical and technological trends in the world.
Conceptually, the focus of the fair is on innovation and new technologies, the "factories of the future" and the industrial automation, electrical power and energy infrastructure.
---
 84th International Agricultural Fair
DATE: 13-19 May, Novi Sad, Serbia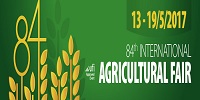 International Agricultural Fair in Novi Sad, among other recognizable by the Exhibition of agricultural machinery, the National Livestock Exhibition, Exhibition of organic products and products with geographical indications, evaluation of the quality of products and services, professional and business gatherings.
The biggest fair of agriculture in this region, in 2017, from 13 to 19 May brings plenty of new features.  With the largest national exhibition of livestock in the Balkans, herders – participants of exhibitions, as well as customers who visit this event, the 84th International Agricultural Fair, the auction will be able to bid and buy purebred animals of domestic growers.
---
 IEEE 47th International Symposium on Multiple-Valued Logic (ISMVL) 
DATE: 21-24 May 2017, Novi Sad, Serbia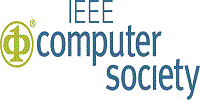 The Technical Committee on Multiple-Valued Logic of the IEEE Computer Society will hold its 47th annual symposium in Novi Sad, Serbia, on May 22-24, 2017.
The symposium will bring together researchers from computer science, engineering, mathematics, and further disciplines to discuss new developments and directions for future research in the area of multi-valued logic and related fields. Research papers, surveys, or tutorial papers on any subject in these areas are within the scope of the symposium.
---
16th International Ship Stability Workshop (ISSW 2017)
DATE: 5-7 June 2017, Belgrade, Serbia (CROWN PLAZA HOTEL)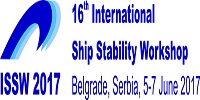 The 16th International Ship Stability Workshop, ISSW 2017 will be held in Belgrade, Serbia, from 5th to 7th of June, 2017. The Workshop will be organized by the Department of Naval Architecture, Faculty of Mechanical Engineering, University of Belgrade, under the auspices of the International Standing Committee.
The International Ship Stability Workshop (ISSW) and the International Conference on Stability of Ships and Ocean Vehicles (STAB) are the most representative professional meetings in the fields of ship stability and safety in the world, attracting international top researchers and representatives of shipping companies, shipyards, classification societies, maritime authorities, and other stakeholders. The ISSW focuses on specific subjects that are of particular importance and indicative of contemporary developments in the field. The format of the workshop entails in-depth discussions in an informal manner, resulting in an ideal environment for participants who are interested in current research and development.
---
5th International Conference on Advanced Manufacturing Engineering and Technologies (NEW TECH 2017)
 DATE: 5-9 June 2017, Belgrade, Serbia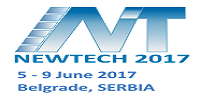 5th International Conference on Advanced Manufacturing Engineering and Technologies – NEWTECH 2017 will be held from 5th to 9th June 2017 in Belgrade, capital city of Serbia.
NEWTECH 2017 is organized and hosted by University of Belgrade – Faculty of Mechanical Engineering, Department for Production Engineering. It will bring together experts from academia and industry and represents an excellent occasion for exchange of knowledge, ideas, experiences, research results, and information in the field of manufacturing. Conference topics cover a number of research areas in the field of manufacturing. Programme will include plenary sessions, special sessions, workshops, exhibitions, and social events for participants and accompanying persons.
---
94th Arbeitstagung Allgemeine Algebra -AAA94- Workshop on General Algebra
 DATE: 15-18 June 2017, Novi Sad, Serbia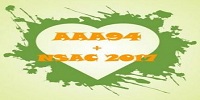 Attend the 94th Workshop on General Algebra – AAA94, in conjunction with the 5th Novi Sad Algebraic Conference – NSAC 2017 . The scientific program of the meeting will start in the morning of June 15, 2017 (Thursday) and end on June 18, 2017 (Sunday) around lunchtime. We expect most of the participants to arrive to Novi Sad on June 14, 2017 (Wednesday).
The workshop is organised by the Department of Mathematics and Informatics (DMI), University of Novi Sad, and the Mathematical Society of Novi Sad.
---
 31st European Conference on Philosophy of Medicine and Health Care
DATE: 16-19 Aug 2017, Belgrade, Serbia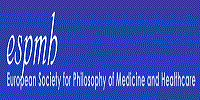 "Emerging Technologies in Healthcare"
This conference will be organised by the European Society for Philosophy of Medicine and Healthcare (ESPMH) and the Center for the Study of Bioethics, at the University of Belgrade (Serbia). The programme of the conference will include plenary sessions as well as parallel sessions. Anyone wishing to present a paper at the conference should submit an abstract (500 words maximum) by March 1st, 2017. The Conference Programme Committee will select abstracts for oral presentation. The deadline for registrations is June 1st, 2017.
---
 40th Annual Meeting of the European Thyroid Association (ETA)
  DATE: 9-12 Sept 2017, Belgrade, Serbia (CROWN PLAZA HOTEL)
40th Annual Meeting of the European Thyroid Association in 2017, will be held in Crown Plaza Hotel in the capital of Serbia, Belgrade.
---
13th International Energy Fair (UFI)
DATE: 4-6 Oct 2017, Belgrade, Serbia

13th International Energy Fair (UFI) is the largest annual regional meeting of companies, corporations, enterprises, institutions and professionals in sectors dealing with electricity, coal, oil and gas, renewable energy sources, energy and mining efficiency.
Exhibition and conference segment of the energy industry include all the thematic sub-levels – from scientific research, production and exploitation, to enrichment, distribution, transport, storage or direct use of natural resources.
---
14th International Ecofair 
 DATE: 4-6 Oct 2017, Belgrade, Serbia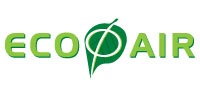 ECOFair is an international trade fair for environmental technology and provides its visitors with the latest innovations and techniques from this area. International exhibitors offer solutions for environmental protection, international cooperation and environmental management products. The fair provides an ideal information and communication platform to showcase their products and services to present the market.
The ECOFair takes place annually, and therefore for the 14th time previsibly in October 2017 in Belgrade.
---
 8th International Congress on Trends in Medical Mycology (TIMM)
DATE: 6-9 Oct 2017, Belgrade, Serbia (CROWN PLAZA HOTEL & SAVA CENTER)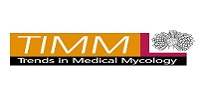 The 8th Congress on Trends in Medical Mycology (TIMM-8), which will be held in October 6-9, 2017 at The Congress Centre Sava and Crowne Plaza Hotel in Belgrade, Serbia. TIMM-8 is the 8th in the series of TIMM mycological international meetings organized jointly by the European Confederation of Medical Mycology (ECMM) and the Infectious Diseases Group of the European Organization for Research and Treatment of Cancer (EORTC-IDG). TIMM has become an important and essential meeting in the field of fungal infections, a forum in which researchers and clinicians from all over the world present the most important advances and research findings in mycology.
We expect TIMM-8 to be at least as successful as previous TIMM Congresses, which brought together around 1,000 international delegates from all over the world. Therefore, we would
like to invite you to the TIMM-8 in Belgrade to enjoy with us excellent science in a terrific environment.
---
 23rd International Safe Communities Conference
DATE: 10-12 Oct 2017, Novi Sad, Serbia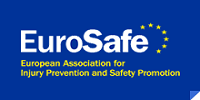 Attend 23rd International Conference on Safe Communities – Safe Communities are an Essential Need for a Modern-day Society  at October, 10-12, 2017 in Novi Sad, Serbia.
The 23rd International Conference on Safe Communities – Safe Communities are an Essential Need for a Modern-day Society will be a wonderful opportunity to discuss our shared global mission and vision, sharing best practices and learning from one another, as well as meeting or networking with guests and experts in the field of health and quality of life, injury and violence prevention and safe community building.
---
 3rd Media Market – Fair of Information, communication and marketing
DATE: 25-29 Oct 2017, Belgrade, Serbia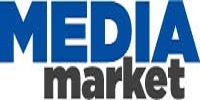 Information, Communication and Marketing Fair. Beside media presentation, it enables also their direct meeting with numerous publics, since this event is actually a part of the traditional International Belgrade Book Fair. Of course, this is not coincidence – these events audience "is overlapping", since both of them are important for culture and arts, but also general information and daily living.
Media Market is also a different frame for the communication with partners – advertisers, marketing and PR agencies, printing companies, distributors… It enables direct "crash" with the competition, a dialogue with the Government representatives, as well as B2B contact between the written and electronic media.
The reading publics have got "an argument more" now to book the end of October for the visit to the traditional October events at Belgrade Fair.
---
 13th World Congress of Perinatal Medicine
DATE: 26-29 Oct 2017, Belgrade, Serbia (SAVA CENTER)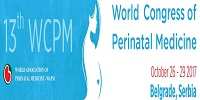 Welcome  to the 13th World Congress of Perinatal Medicine, which will be held on October 26-29, 2017 in Belgrade, Serbia.
The city of Belgrade provided full support and hospitality to host WCPM 2017. The Congress will be held from October 26-29 2017 in Sava Center, Belgrade, Serbia. Lying in the heart of Europe, Belgrade and Serbia, open to all European nations due to its very liberal visa policy, is directly connected to over 60 major destinations all over continent. WAPM Congress will be hosted in the Sava Center, one of the largest congress center in southeast Europe.
The Congress will put together professionals in all areas of perinatal, neonatal, obstetrics, pediatric, perinatal pathology, pediatric surgery, pediatric cardiology, genetics from all around the world.
The World Congress of Perinatal Medicine will be an incredible opportunity to learn, to participate and to network with those who are at the forefront of our field. The scientific program will provide you with the most advance knowledge in perinatal medicine. With your help and highly valuable contribution, I am sure that the general quality of the discussions will increase tremendously.
On behalf of the Organizing Committee we are looking forward to welcome you to Belgrade.
---