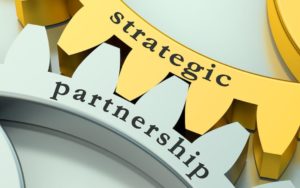 Dear colleagues welcome to our website!
We are looking for:
Partners for long-term cooperation – tour operators for who to create unique tailor-made tours
Contact: incoming@magelantravel.rs
Partners to sell our regular tours  – travel agencies
Contact: excursions@magelantravel.rs
10 good reasons why to work with us:
1. Choose an established tour operator you can trust
It's our mission to offer you the adventure of a lifetime!
2. Travel with like-minded people
Meet adventure seekers from all walks of life
3. Send you client even if you don't have a group
You can combine some of our regular tours or we we realize a group with smaller van
4. See the world your way
We can offer you the adventure of a lifetime in a travel style that suit your needs
5. Relax…, we'll deal with the logistics
Many choose our tours because it makes travel so much easier
6. Quality and value
We are proud of the high standards we achieve and the value for money we offer
7. Make friends with local people
Get out there, meet local people and have fun!
Our itineraries are designed to allow you to become as involved as possible with the local communities you visit.
Whether you choose to stay overnight in a traditional Vovodina's salas (farms), chat with locals in the Kosjeri', drink rakia (shnapps) with your hosts in Sumadija, bargain prices in the villages of Pirot, take your first folclore lesson from a local expert in Zlakusa or discuss weaving and dying methods with a craftswoman in a Backi Monostor market, you will have plenty of opportunities to learn about the real lives of local people.
Apart from hitting the major highlights of a destination, we also take you to those out-of-the-way local treasures still undiscovered by guidebooks which many tourists never have the chance to see. We like to encourage our travellers to have a fully interactive experience, while respecting local cultures and customs. See our responsible travel policy for more information about how we care for the people we visit and work with.
8. Activities and excursions
You can enjoy a range of outdoor activities independent of your physical condition
9. Flexibility
Take your time and see the best a country has to offer
10. Expert road crew
The key to a successful adventure is the right kind of leadership
We help you realise your dream itinerary or tailor-make a dream journey for you. We're also in daily contact with our regional partners across the world. People who have the professionalism and local knowledge to guide on the ground; making sure your holiday is the ultimate travel experience.
The experience to help enhance your itinerary – or tailor-make you an entire journey
Expert local knowledge and regional, on-the-ground guides so you enjoy the ultimate experience
Personalised, budget-centric journey planning and attention to detail
Specialists in long distance luxury holidays, European breaks, wildlife safaris, cruises, beach and adventure vacations, special occasions and family holidays
Responsible tourism: sustaining local culture, wildlife habitats and eco-systems
Substantial donations to regional charitable initiatives
FULLY PROTECTED
24/7 emergency contact
Established for 25 years
YUTA protected
SPECIALIST EXPERTISE
First-hand experience to every destination
Only the best guides and local partners used
All holidays designed to suit individual needs
AWARD-WINNING SERVICE
70% repeat and referral business
Support local charities worldwide
Access to senior directors 24/7