New Airport opens in Kraljevo, in the heart of Serbia!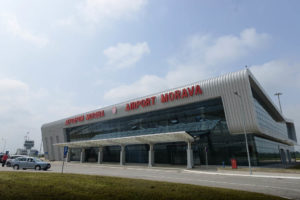 Serbia boasts a brand new airport! The Morava Airport near Kraljevo is open for civil air traffic, and as previously stated by Minister of Construction, Transport and Infrastructure Zorana Mihajlovic, talks are ongoing with companies wishing to operate passenger and transport flights from that airport.
In addition to the current direct route to Vienna, a Thessaloniki line will be opened by the end of March 2020, while negotiations are underway with other airlines to set up flights to other European destinations, primarily those in Germany (several destinations) and Turkey (Istanbul).   
Zoran Ilic, Deputy Minister for Air Transport, said during a public debate on changes to the Law on Air Traffic in Kraljevo that dozens of airlines depart from Belgrade and Nis airports to almost 100 destinations in about 40 countries.